Neighborhood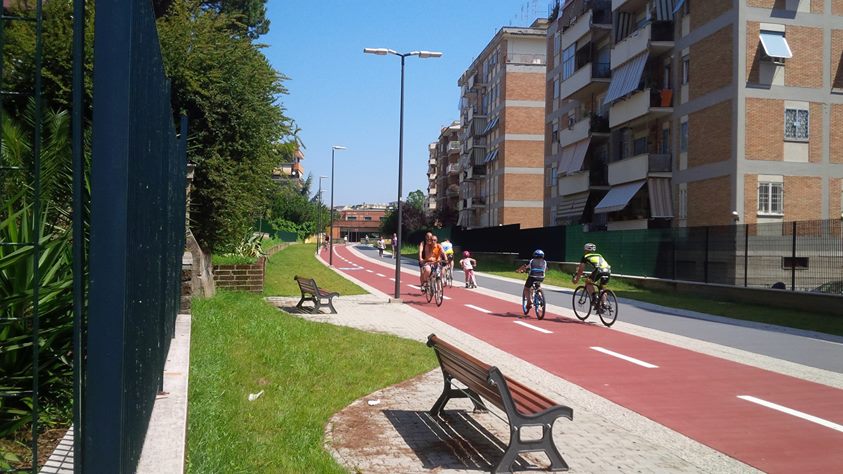 Tom's House is near to:
Train line FL3, 300 mt.  away ("Appiano/Proba Petronia" Station, r your exit is   "Proba Petronia" ). You can  reach our house directly from Fiumicino Airport (just one change  at Trastevere  Train Station), or  from  major train stations such as Termini  or Ostiense  
Train line FL3 (one every 20 minutes)  will directly  connect you  to Subway ro  A  at "Valle Aurelia  Station" or Subway    B  at "Ostiense  Station" . Details and timetables are available on "FL3: Roma Ostiense - Cesano - Viterbo" and   "Trenitalia Official Timetables".
Subway  A   "Cipro Station"  is just one kilometer away (you can walk if you want)  and you can take it to go to the Central Railway Station "Termini".
Bus number 990,  300 mt. away, to  reach  Piazza Cavour (last stop) which is very near to Via del Corso     
Market, Bar/ Cafeteria, Tobacco shop, Newsagent and Pharmacy are about 180  meters away.
Laundry is about 50 meters away.
Nearby, 100 meters away, is Monte Ciocci Park from where you can admire the view on the Vatican gardens and the Vatican Chapel Dome.  Monte Ciocci Park, situated within a nature reserve, has lovely areas to walk around and lots of play equipment for kids.  Through the  park you can  directly walk to    the "Valle Aurelia" Station to take the train FL3 or Subway 

400 meters away you will also find the Parco Regionale del  Pineto park.. It is a big regional park and it is considered one of Rome  green lungs. 
 Hereafter the complete map:
In order to help you during your visit the following link will provide information to reach the major tourist attractions and institutional places.
Hereafter a  brief list of restaurants: